RTÉ Player International caught up with the Notorious Conor McGregor ahead of this weekend's fight against Chad Mendes. Keeping it real, he tells us why Irish TV wins over American TV every time.
"Ryan Tubridy would roundhouse kick David Letterman," the mouthy fighter explained.
"Brendan O'Connor would rip Oprah Winfrey's tonsils out and Bryan Dobson would knee Pac-Man right in the headlines," he added.
So there you have it…RTÉ Player International punches all other TV Players "right in the face"! Irish comedian Oliver Callan may have had some part to play in this video.
For more sketches from Oliver Callan, check out the RTÉ Player International app where the Callan's Kicks box set is available now. 
We wish Conor the best of luck in his fight this weekend and have pulled out a few clips to get you in the mood.
Sinéad O'Connor will sing McGregor's walkout song "Foggy Dew" on Saturday night live at UFC 189. Here's the song:
Conor McGregor doesn't always like the look of his opponents. We think Conor is probably delighted to be in the ring with Chad Mendes.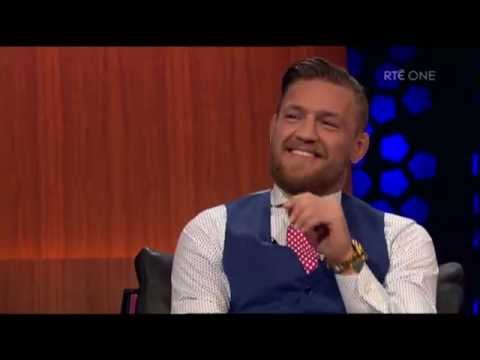 If he wasn't in the ring he could have been crouched under a sink this weekend…