RTÉ Player, Ireland's number one broadcaster video-on-demand service is getting set for Christmas, with a jam packed collection of Christmas programming.  From the new Food Hub, featuring a collection of Christmas inspired recipes from some of Ireland's best chefs, to curated collections of Christmas comedy and the most watched programmes of 2015, there is lots to look forward to on RTÉ Player this Christmas and New Year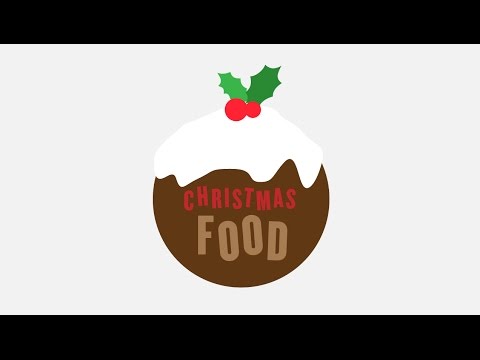 Some highlights on RTÉ Player this Christmas include:
The Food Hub – Festive Food Bites
To get your festive dinner off to a great start, RTÉ Player has launched the new Food Hub, a dedicated foodie space on RTÉ Player, featuring inspiring bite-size video recipes from some of Ireland's best known chefs, including;   Perfect for Christmas, the new RTÉ Player Food Hub is distinctly festive, featuring over forty scrumptious Christmas recipes to wow your guests on Christmas Day. Let the drooling commence HERE
After the excesses of Christmas and when our thoughts turn to New Year resolutions, the RTÉ Player Food Hub will feature Healthy Eating Food Bites from the 4th January, showcasing a collection of healthy recipes to kick-start your New Year resolve.
Most Watched 2015 Collection
 If you missed some of the big TV moments of 2015, Christmas is your time to catch up with RTÉ Player's 'Most Watched 2015 Collection'. The collection features some of the most watched programmes and TV moments of the year, including The Late Late Show Valentine's Special, Fair City and EastEnders Christmas episodes, Stephen Fry on The Meaning of Life with Gay Byrne, Homeland Finale and Colin Farrell on Claire Byrne Live and full episodes of review programmes, including Panti does 2015 and The Year that's In It.
Home & Away Best of 2015:
For the Home & Away fans, and there's a huge amount of you – Home & Away is one of the most popular shows on RTÉ Player; with the show off air over Christmas, RTÉ Player is bringing you a collection of the 10 must see episodes of 2015, including Ed Sheeran's cameo experience, Brax's failed attempt to escape from jail and that moment Phoebe came face to face with her stalker.
Laugh Out Loud Christmas Comedy:
Your sides will be splitting with the hilarious comedy available on RTÉ Player this Christmas.  Watch Agnes get her tinsel in a twist in Mrs Brown's Boys Christmas Specials or catch up with Dougal and Ted's antics in classic Father Ted Christmas Special.  Binge on belly laughs with Ireland's longest running comedy show, IFTA Award winning Republic of Telly, as presenter Kevin McGahern and brand new member of the team, comedian Joanne McNally continue to showcase new talent, biting TV reviews and hilarious celebrity sketches.  Or laugh out loud with the critically acclaimed Savage Eye as David McSavage hosts the satirical comedy show, featuring comedians Pat McDonnell, Declan Rooney and John Colleary.  The series welcomes back the much loved and familiar characters; Publican Mick 'The Bull' Daly, Ireland's President for Life and her Housebound 'It' and the Garda trainees exploring issues that are provocative and divisive, and lifts a mirror to parts of Irish society that we may not like to admit exist, but at all times in a savagely funny manner.
Fight Week:
In the aftermath of the notorious win over José Aldo, fans of Conor McGregor can catch up on his story so far with a special 'Fight Week' Collection on RTÉ Player. This includes a boxset of The Notorious, the six part series and two early interviews on The Late Late Show where a young, dapper and ambitious McGregor meets Ryan Tubridy.  Also follow the growth of MMA in Ireland with Reality Bites: Fighting Irish documentary or watch Vogue Williams – Wildgirls, a provocative series that takes her into contact with some of the world's toughest women.
Music to Your Ears:
Treat your ears to some soul food with a curation of best concerts and music programmes including Other Voices, concerts from Adele, Hozier and Ed Sheeran. Feast on some of the best Irish rock music with an exclusive acoustic performance from Kodaline and catch up on U2: Innocence and Experience Live in Paris with footage and performances by the rock band in the French capital, featuring tracks from their most recent album Songs of Innocence as well as classic hits
RTÉjr:
Guarantee an extra 40 winks as the little ones remain entertained with a playlist of RTÉjr most watched shows.  Let Peppa Pig, Nelly and Nora, Puffin Rock and RTÉjr Post Room keep the little munchkins amused as you make the most of your "downtime" over the Christmas period
Box Sets
Overload on a dose of comedy with the Hardy Bucks Box Set following the escapades of Eddie Durkan, The Viper, and Buzz McDonnell – with the usual mayhem and bad behaviour.  Or prepare for a lean clean January as you reacquaint yourself with Operation Transformation 2014 ahead of a new set of leaders joining our screens in January.
RTÉ Player is Ireland's number 1 broadcaster video-on-demand platform.  RTÉ Player is available on Android, iOS, Samsung Connected TV, Online, Virgin, and Xbox 360, and can be accessed by approximately 2,000 different devices. Hundreds of hours of free content are available on the service both live and on-demand across a myriad of genres from News, Current Affairs, Drama, Comedy, Young People's, Lifestyle, Factual, Documentaries, Entertainment, Religious and Irish Language.